Lead UX Designer for Lego stop-motion movie maker app.
Created an interface suitable for users of all ages (you're never too old for Legos)
App features included: frame rate editing, custom title cards, music, timeline editing, and the ability to render and share videos to YouTube.
Company: Uncorked Studios
Client: Pereira & O'Dell & Lego
Download it at the app store.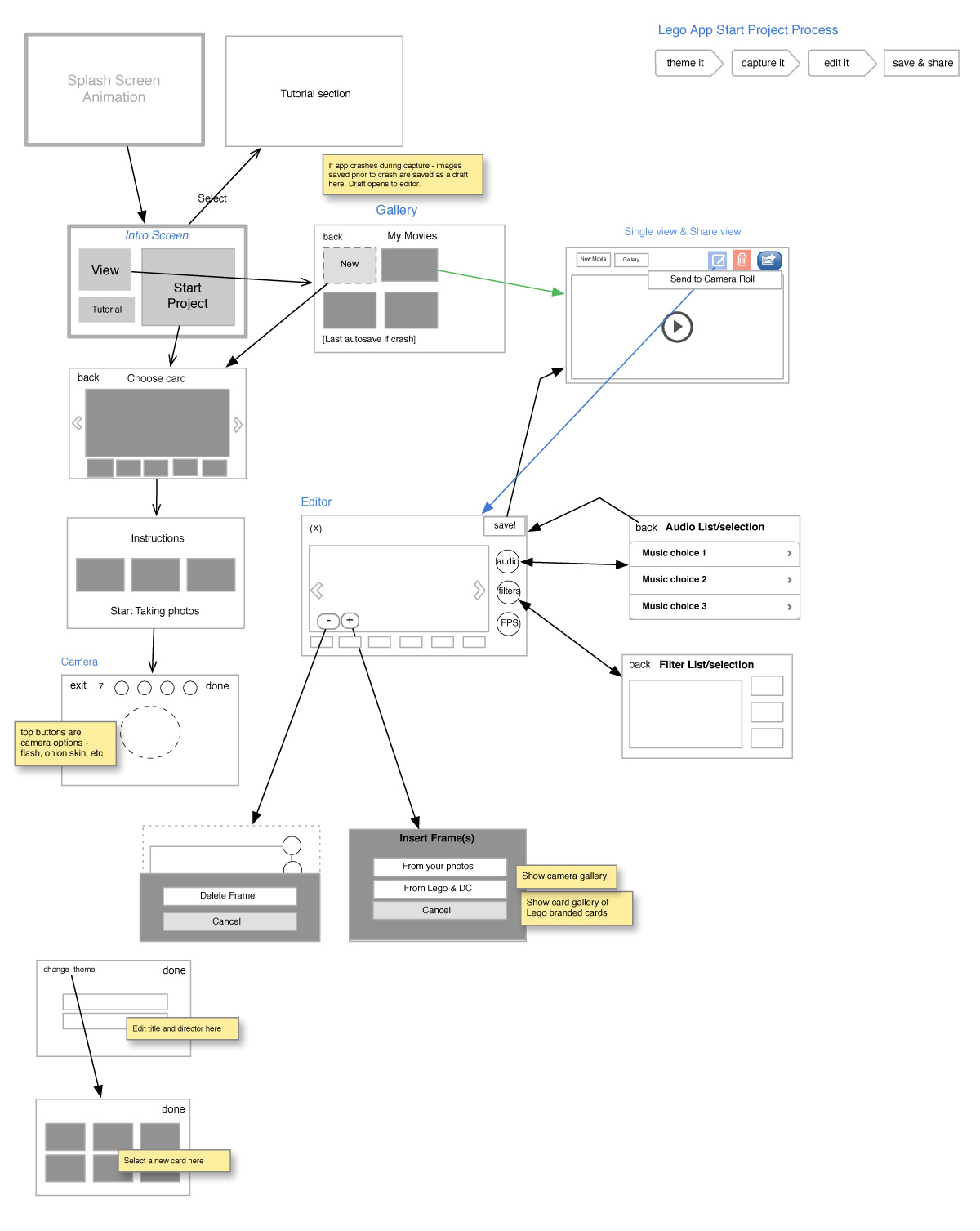 Created user flow documentation and detailed wireframes for app experience.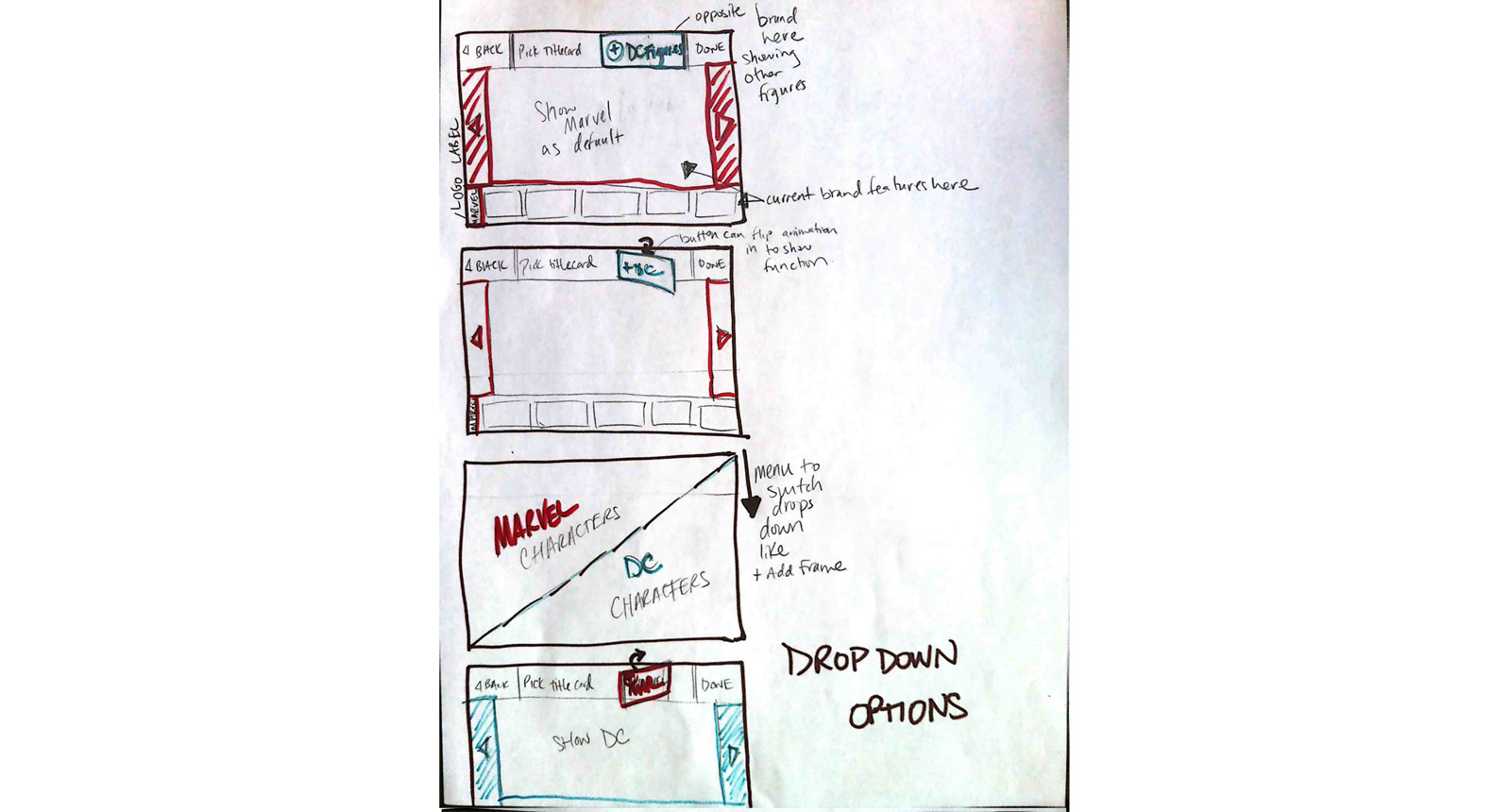 VISUAL DESIGN
Coordinated with art direction team at Pereira & O'Dell. Exported pixel perfect assets.