Lead experience designer for mobile website redesign.
Converted navigation to a more compact accordion side navigation with added stickiness to improve accessibility.
Redesigned category shop grid to improve legibility and product size, and added a user driven product size toggle interface.
Reevaluated mobile filtering UX and interaction design.
Redesigned product detail page to bring swatches closer to product and add to cart closer to the top of page.
See it live at Coach on a mobile device.
WIRES
Created wireframes.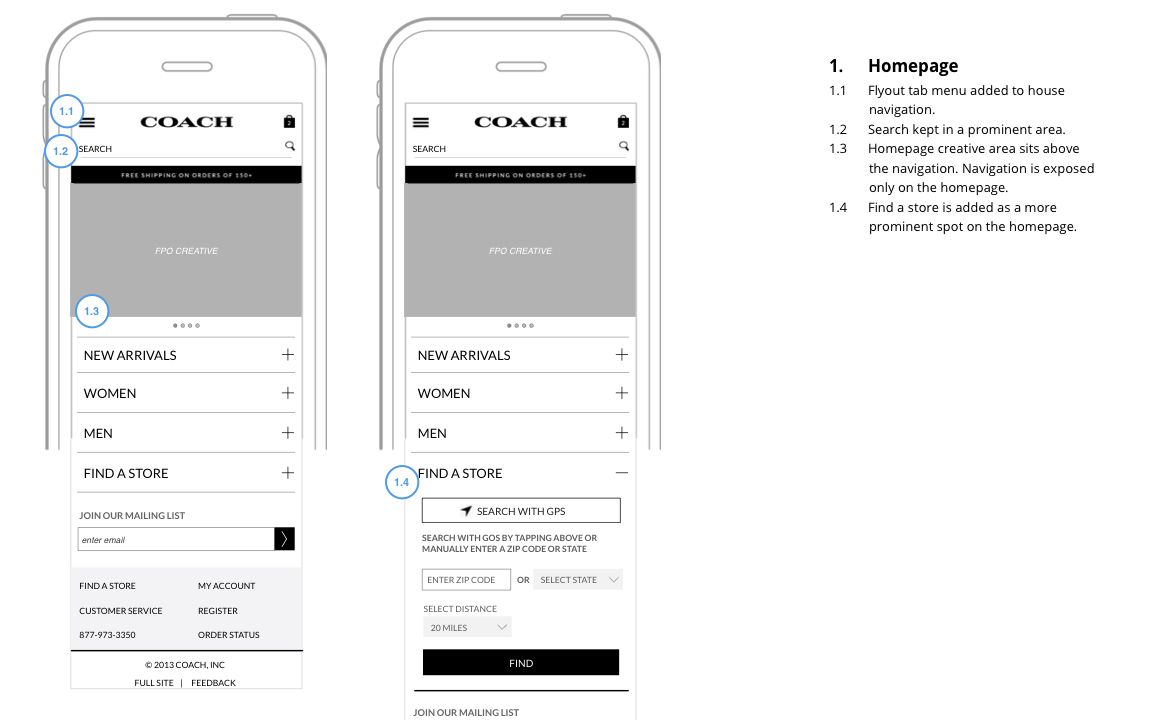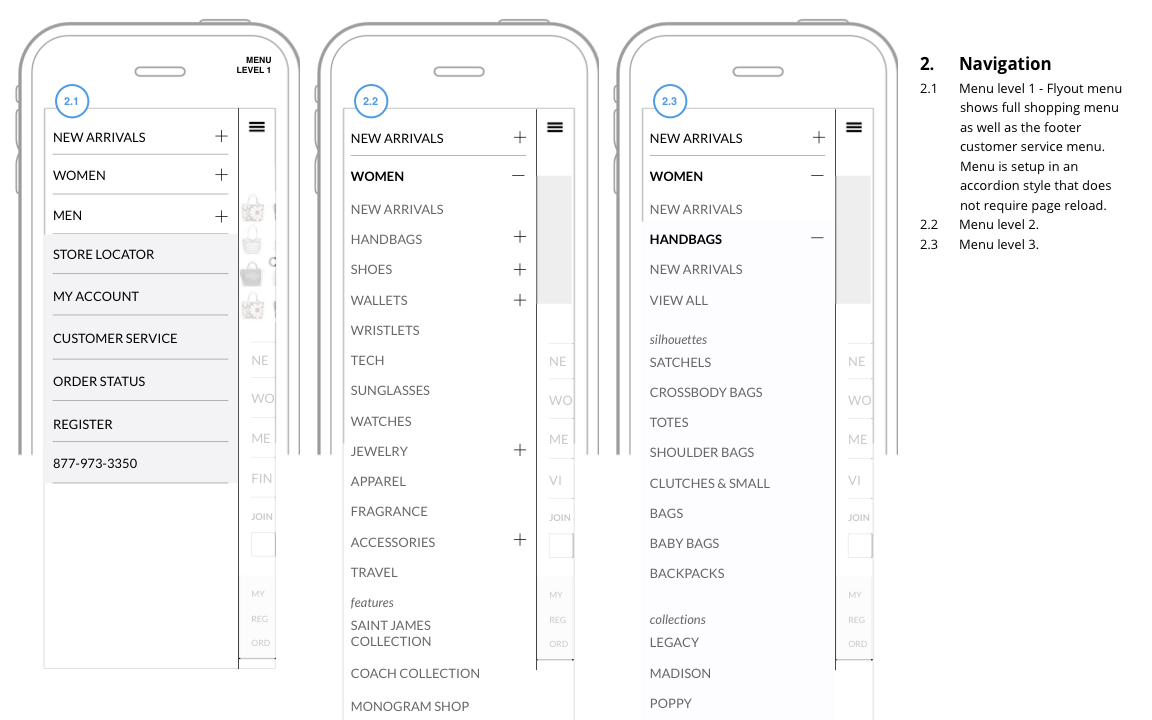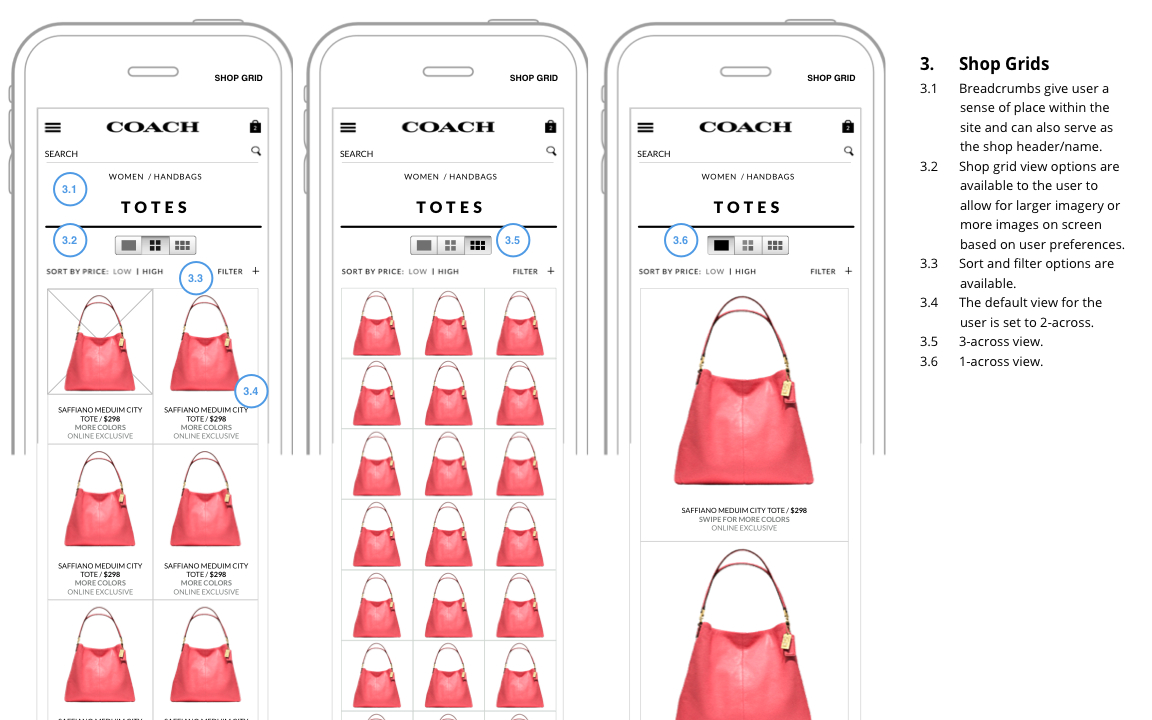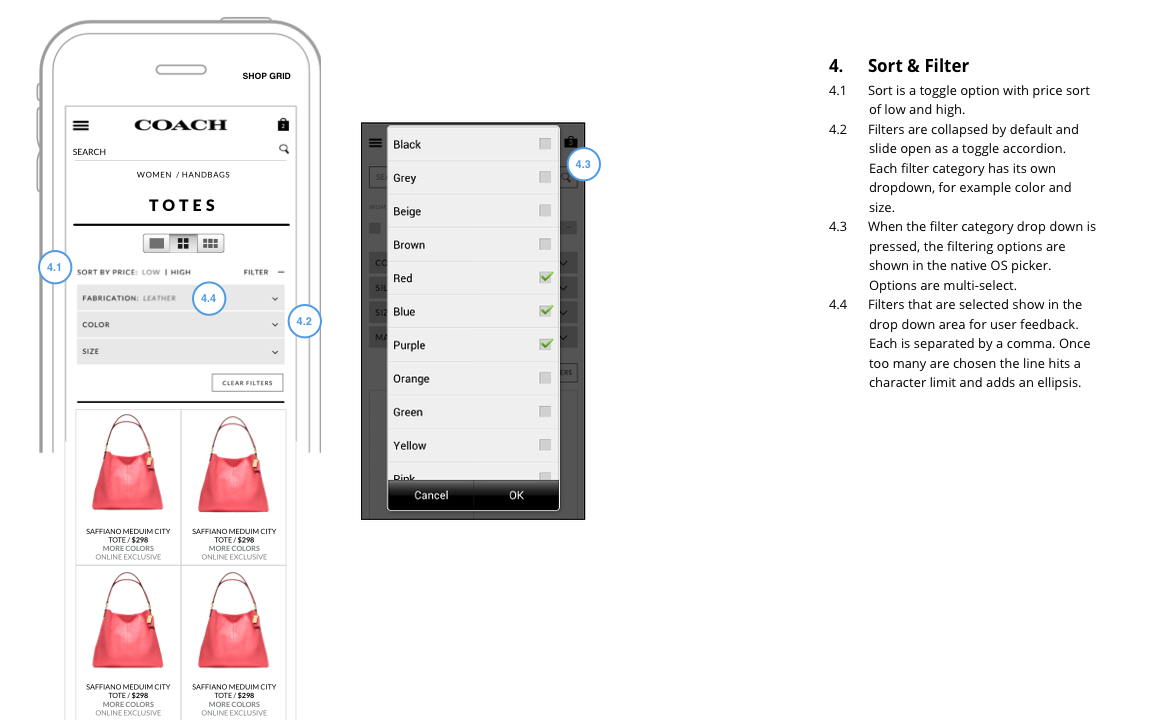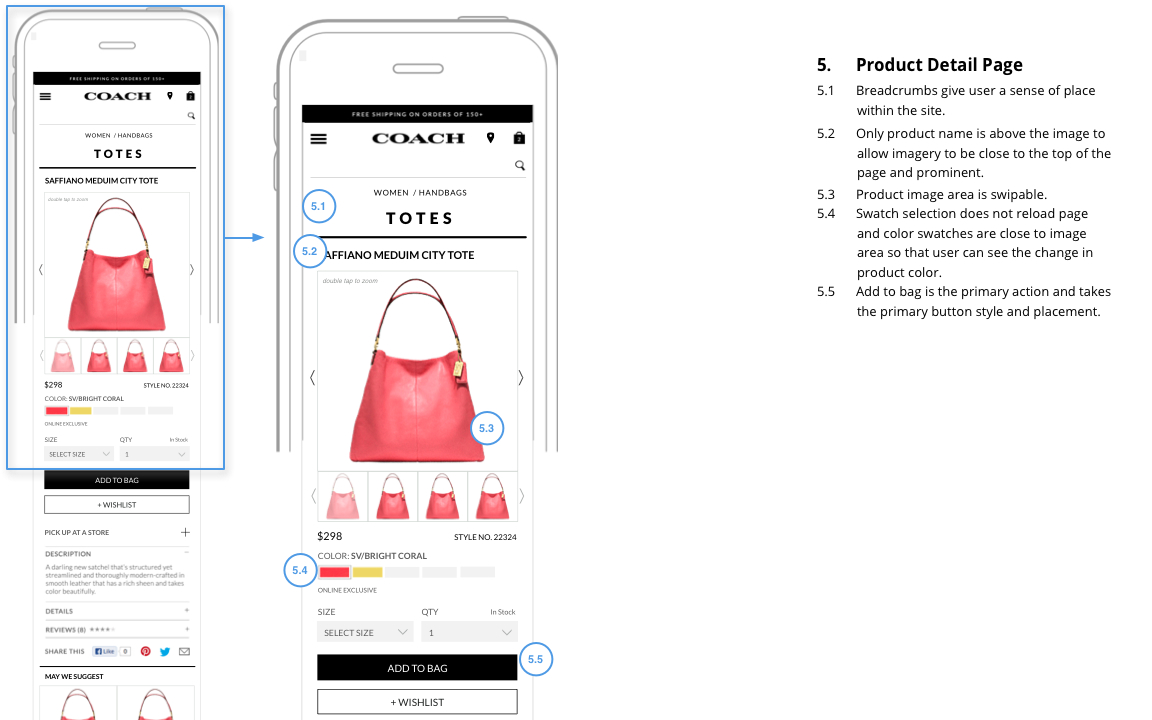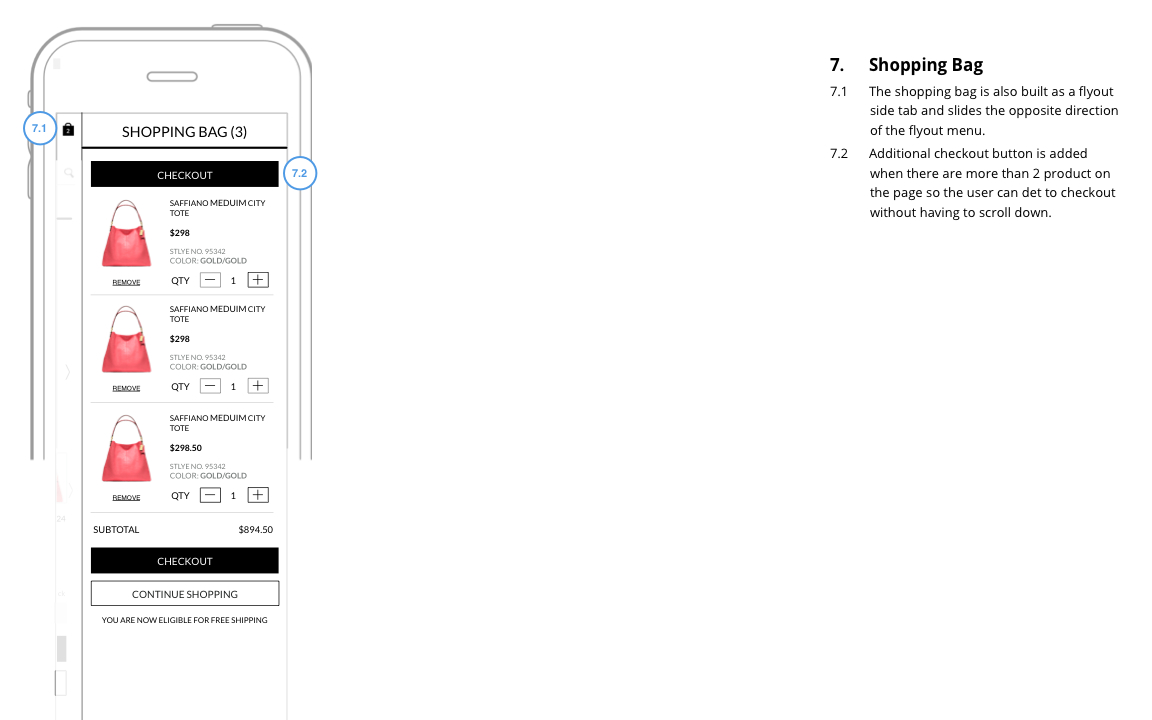 VISUAL DESIGN
Partnered with art direction team to continue to create the Coach interface library and apply it to this project.
REQUIREMENTS
Supplied detailed requirements with final designs.