Lead experience designer for the cross-platform design and launch of series autoplay. Researched in-market autoplay experiences and culled down the most essential features that fit within the Showtime brand experience. Collaborated with product management to develop the ideal integration with prior "continue watching" feature. Detailed requirements for Web, iPhone, iPad, Android Phone & Tablet/Fire Tablet, Android TV/Fire TV, Gaming Consoles, Apple TV, Roku and smart TVs.
See the it live in the SHOWTIME and Showtime Anytime apps, showtime.com or showtimeanytime.com
TV viewing behaviors are changing. People want more content available to watch in one sitting and the flexibility to watch it when it is most convenient for them. By combining autoplay with easy download management, the Showtime app makes the transition seamless.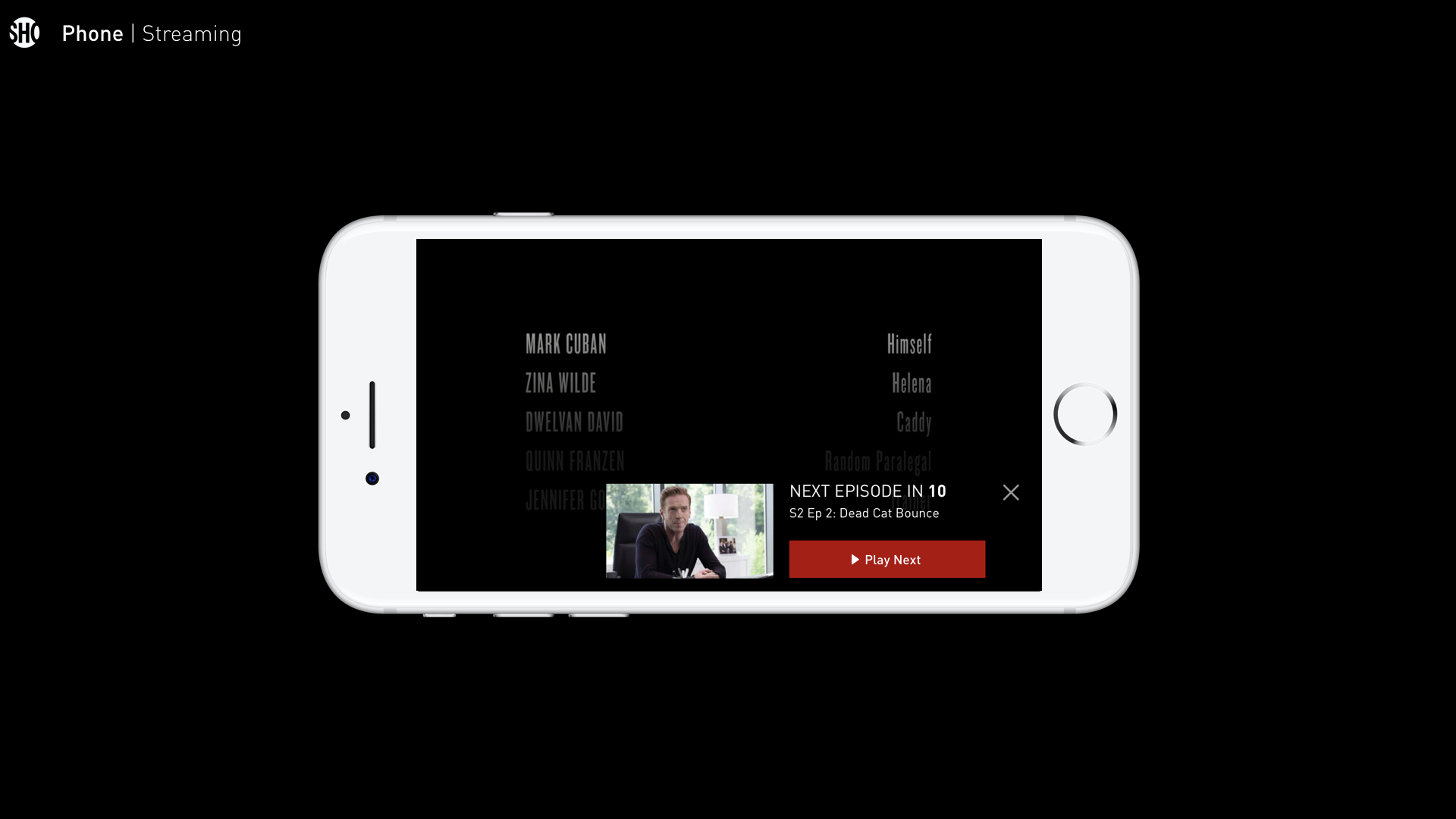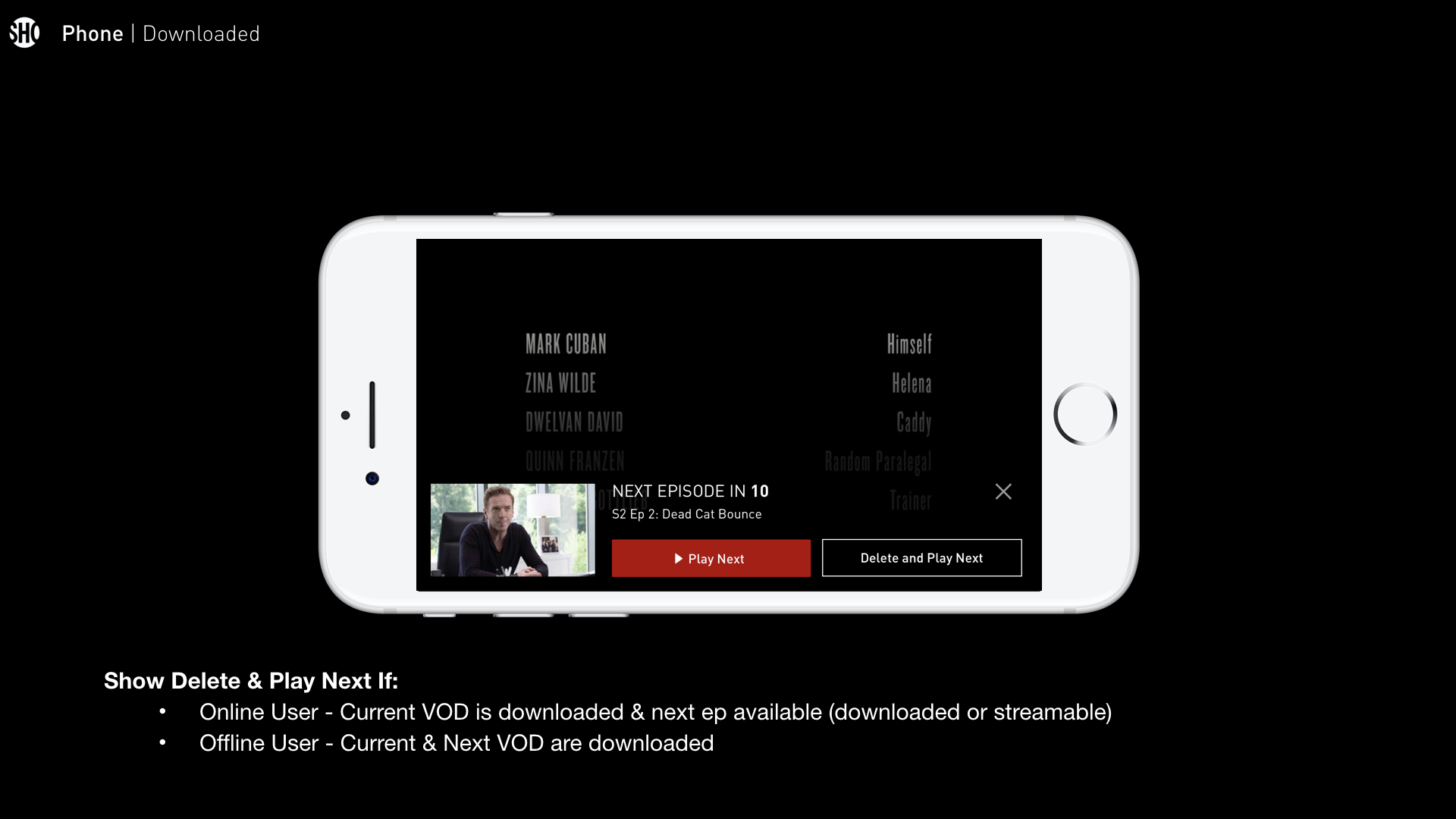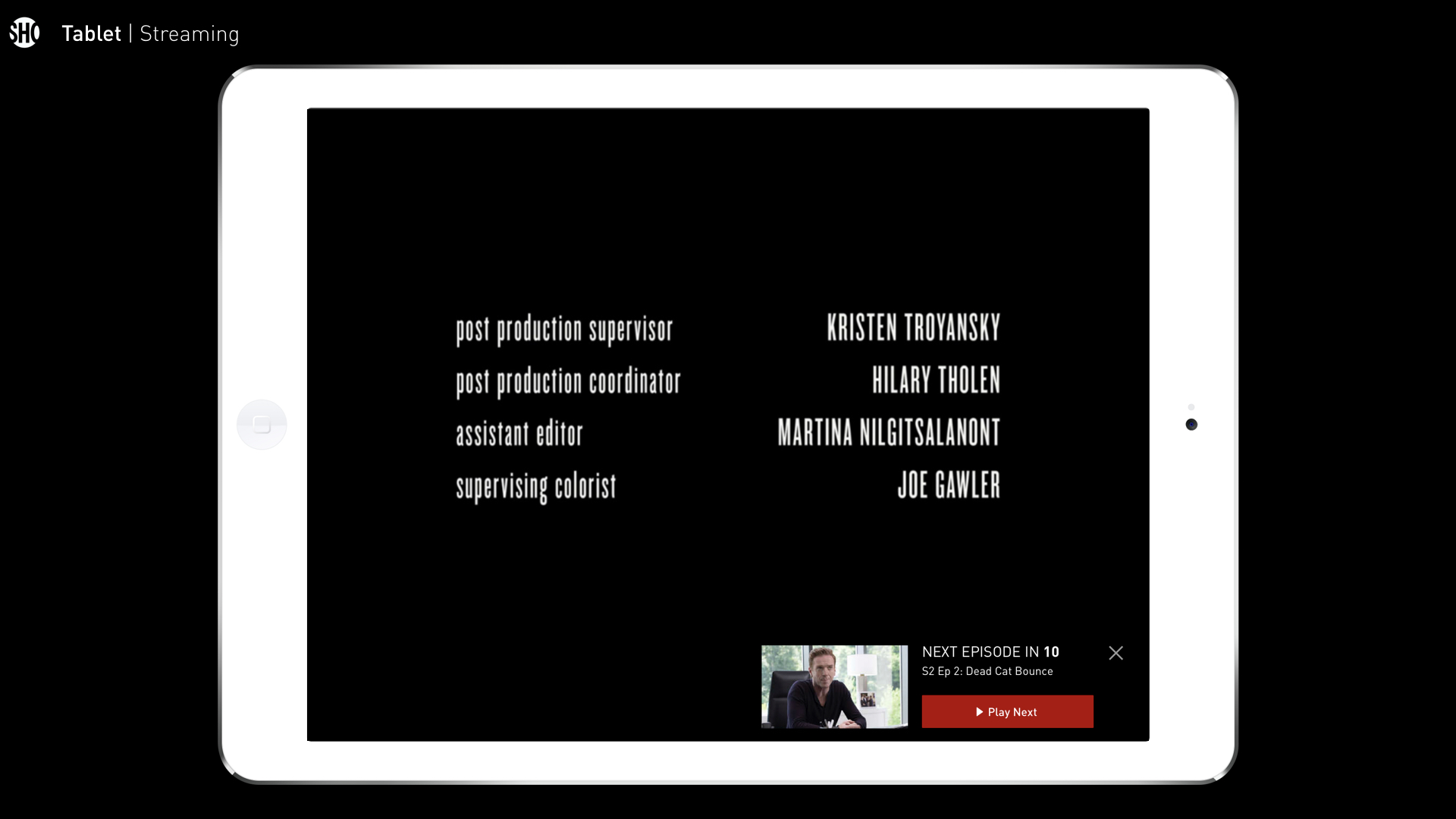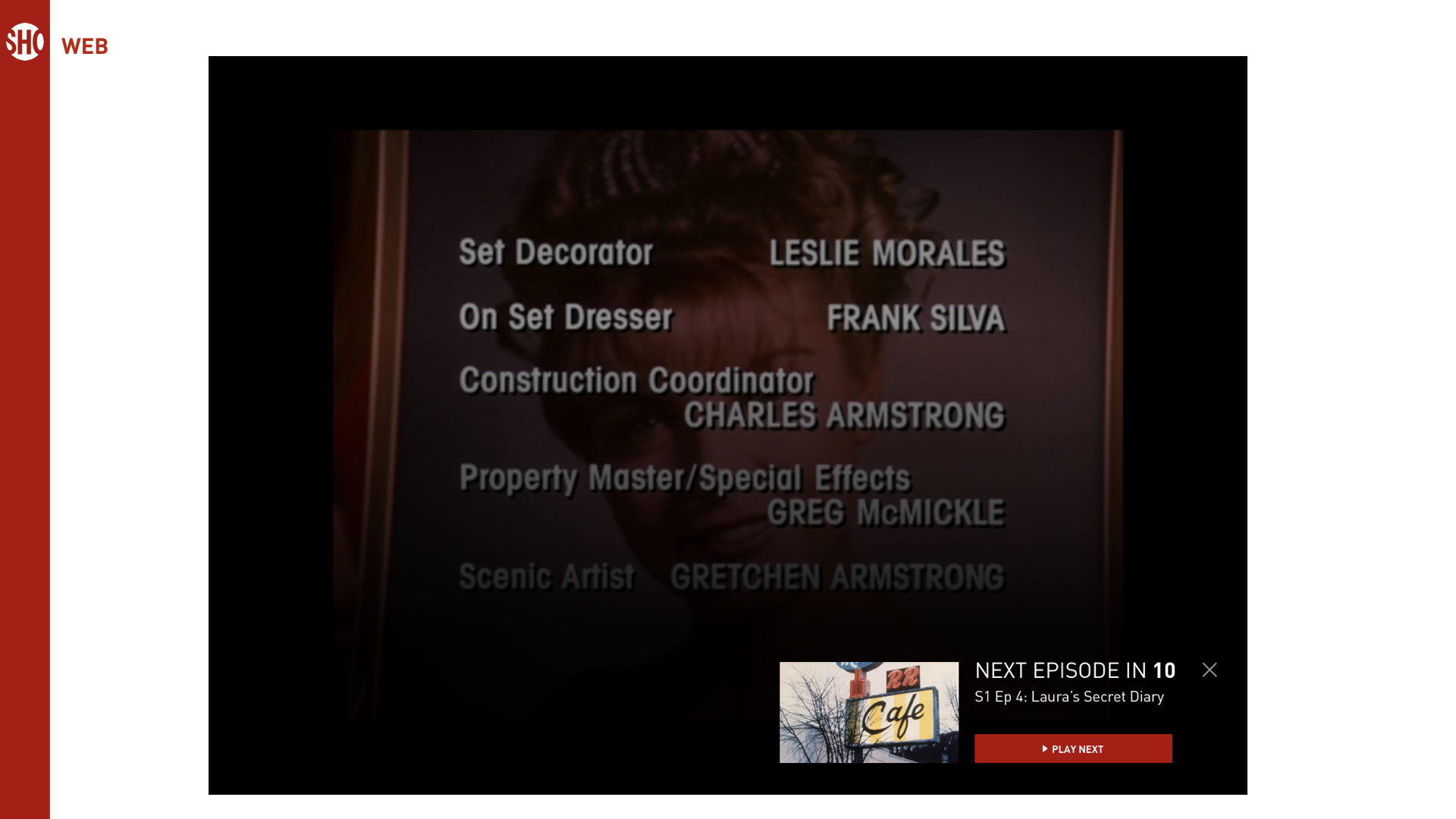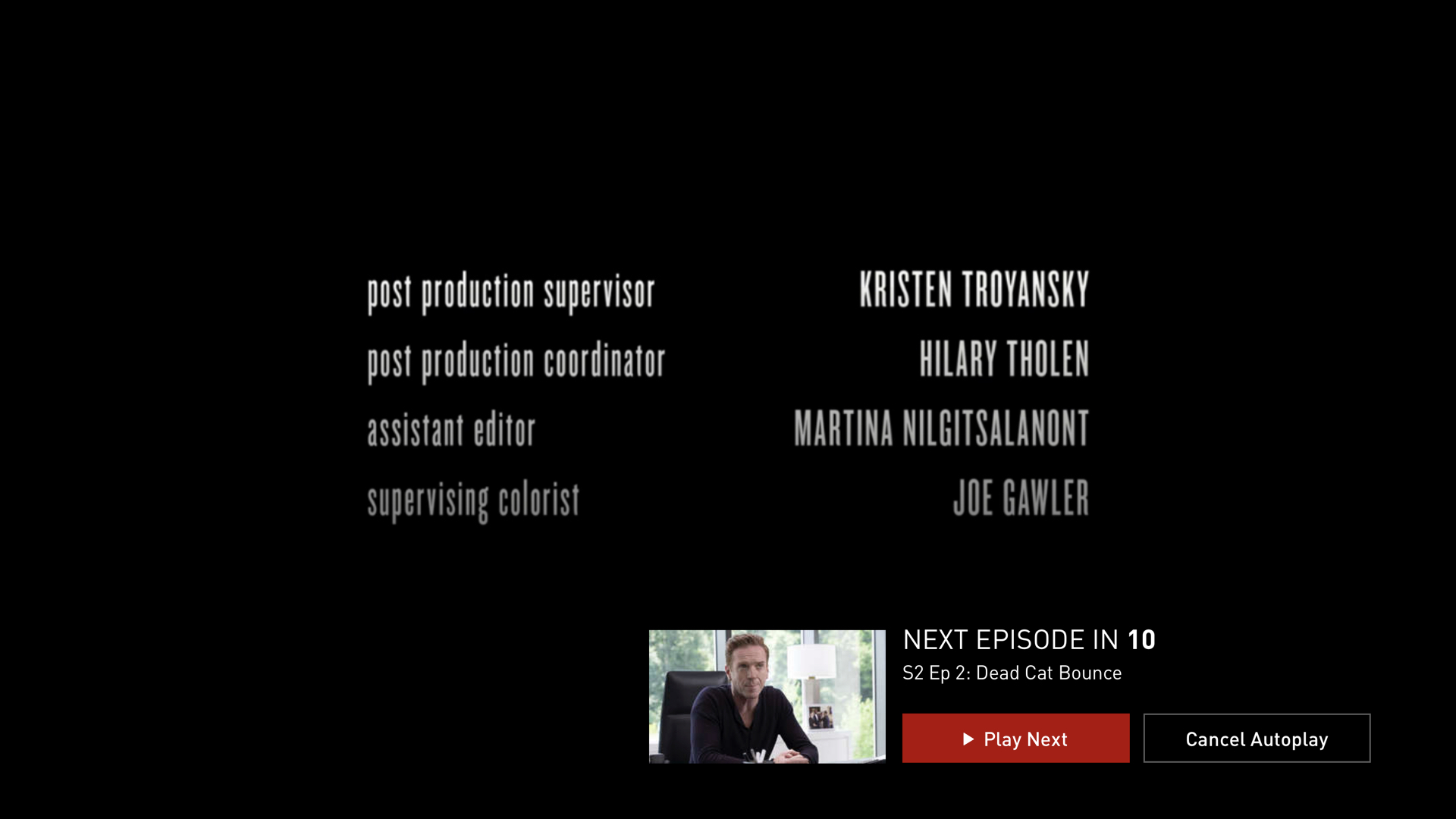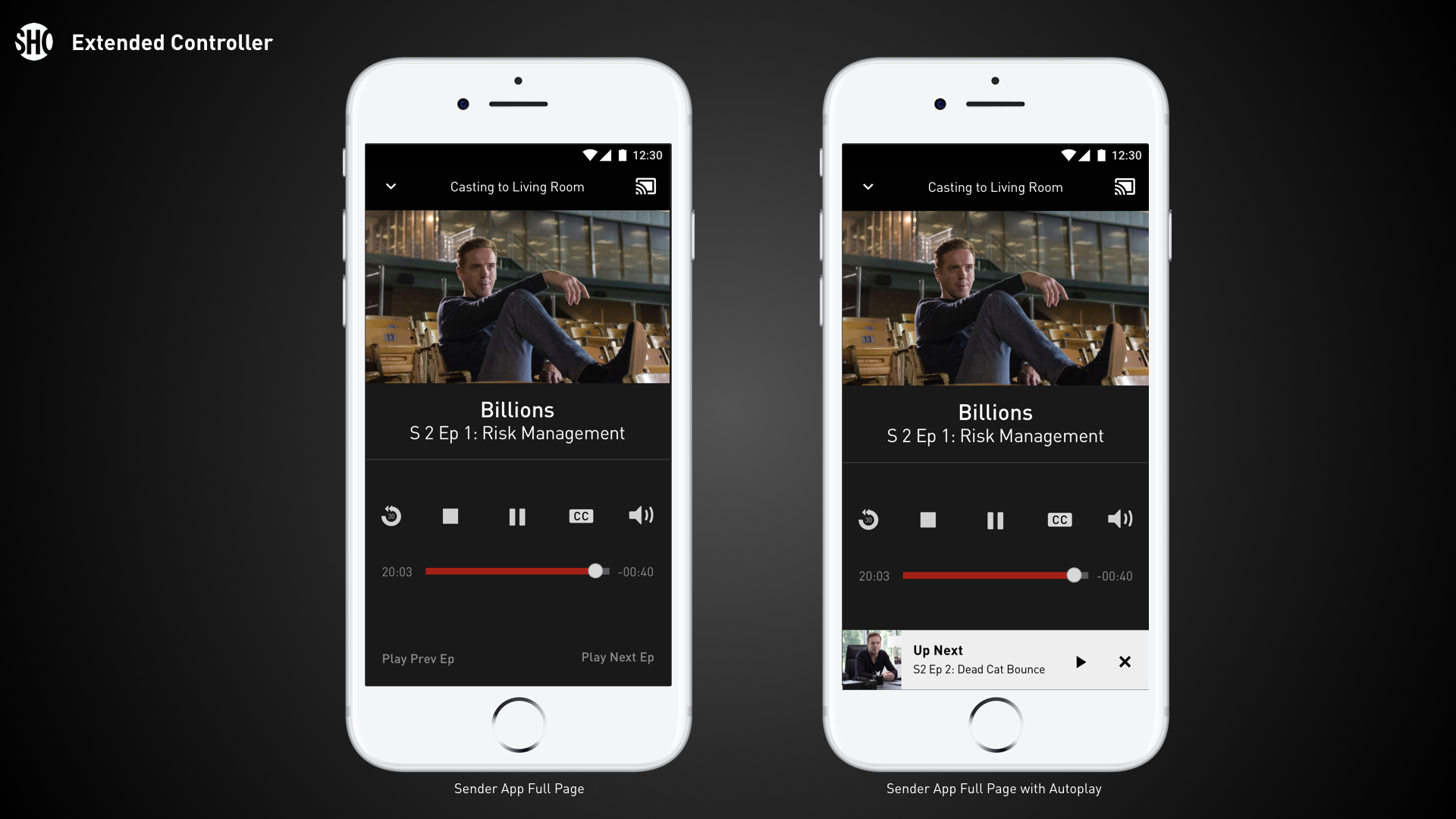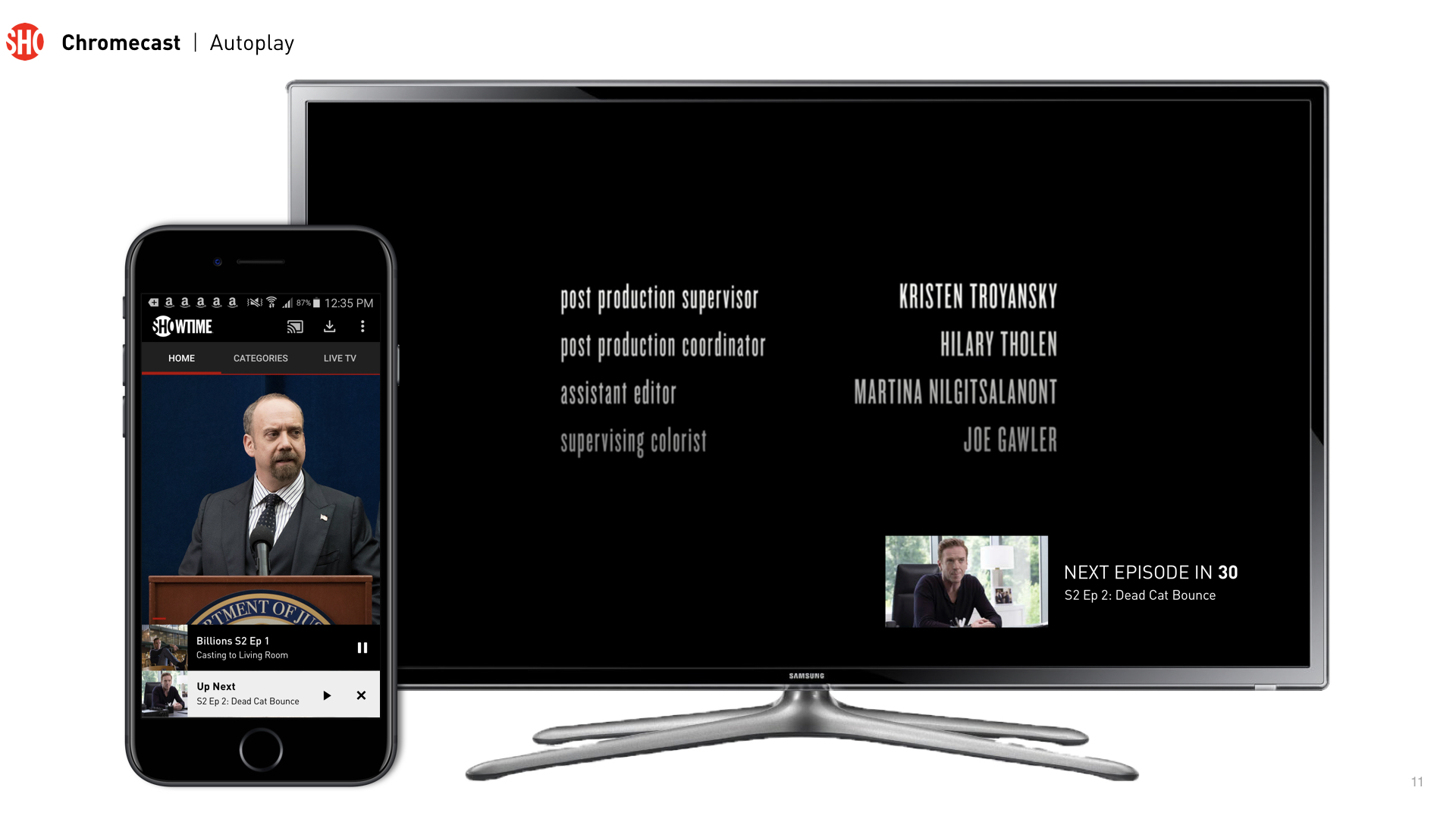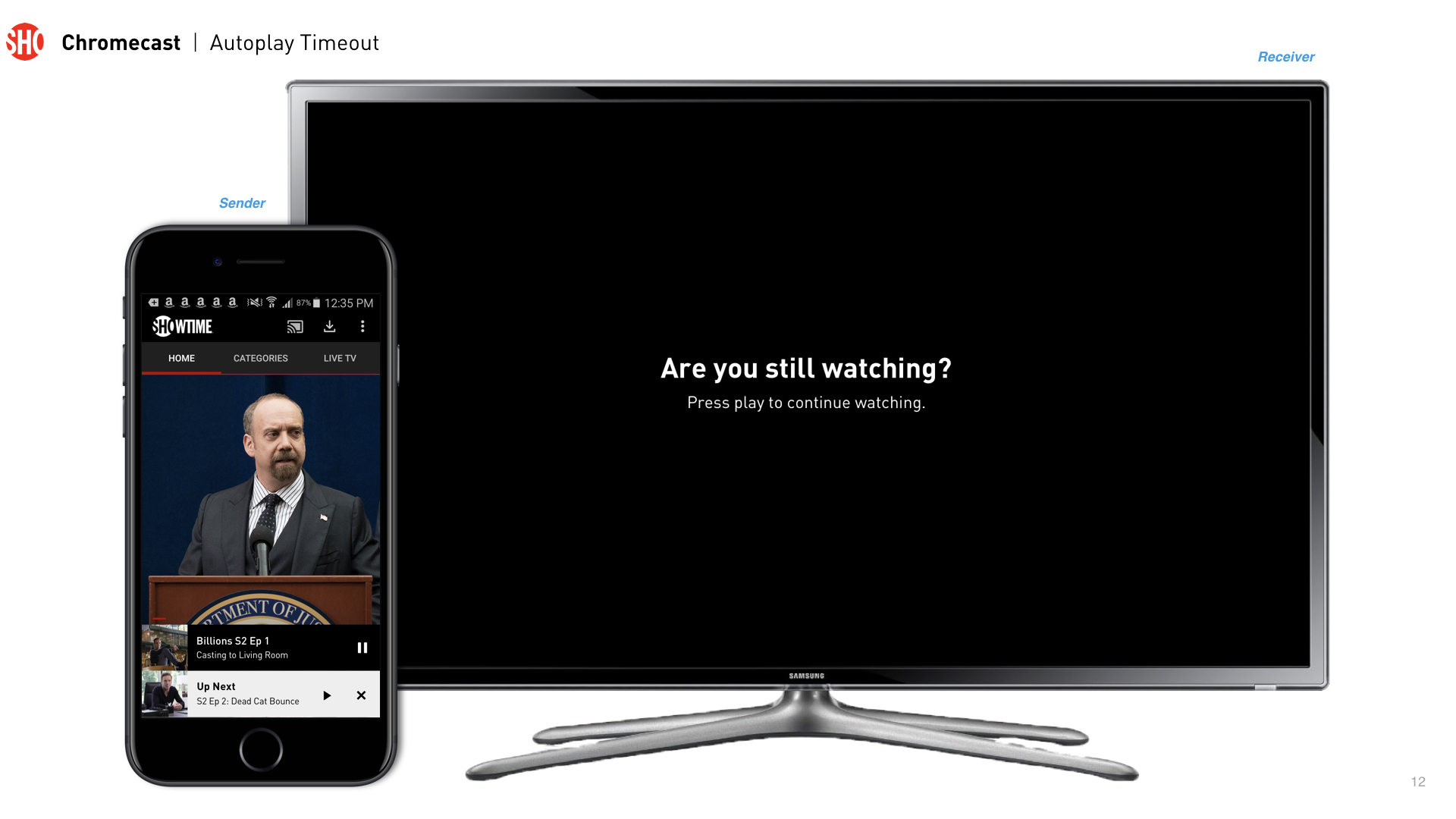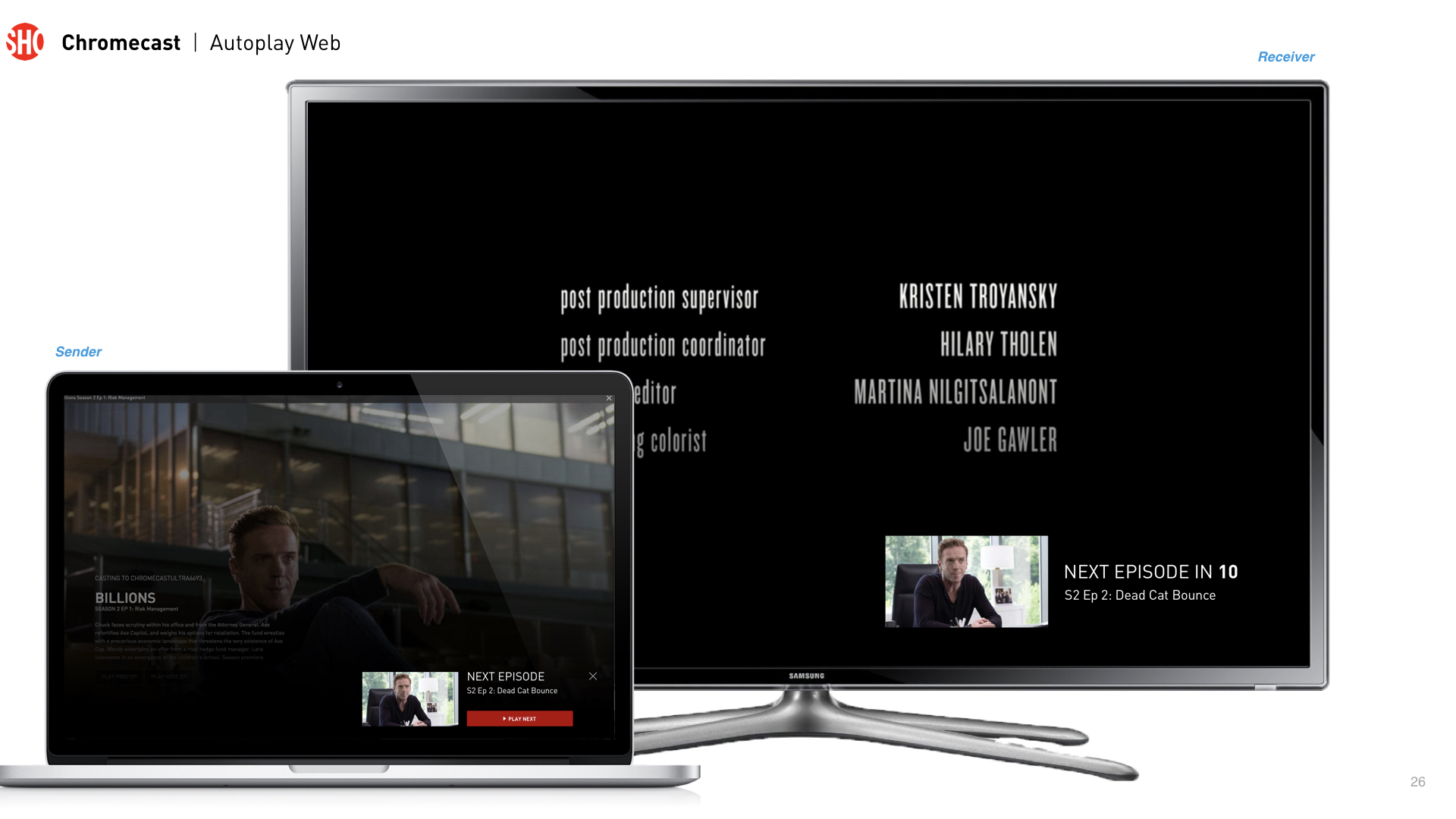 Requirements
Outlined the experience rules and interaction design for all platforms, including web, native iOS and android mobile apps, and TV.